Product Description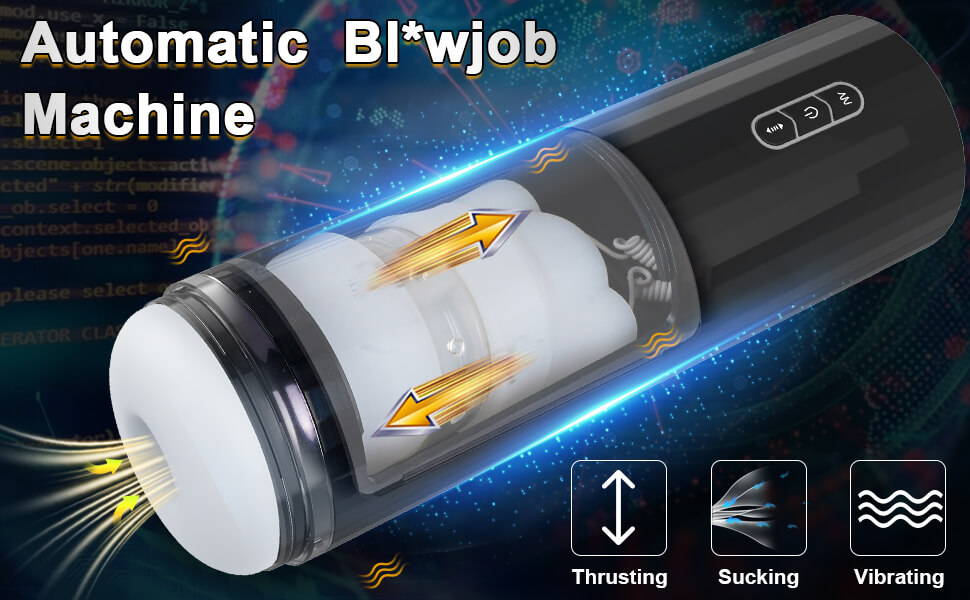 If you want something that can do the job for you while you relax, this is a must-have. The thrusting, sucking, and vibrating force are incredible. It makes your knees tremble. With its completely configurable rechargeable vibrating, sucking, and thrusting stroker, we've upped the masturbation game! You will get an explosive hands-free cumming sensation whether you love the forceful vibration, intense oral suction, or high-powered piston-action thrusting alone or mix all three!

Real variable speed control
The male masturbator toy has six strong thrust modes, suction, and seven thrilling vibratory patterns! Slip your dick into the soft pussy and enjoy the rows of soft pleasure nubs within the sleeve that encircle your shaft for added stimulation! This pocket pussy will warm to your body temperature and should be used exclusively with water-based lubrication. The sleeve may be simply removed from the hard case for cleaning!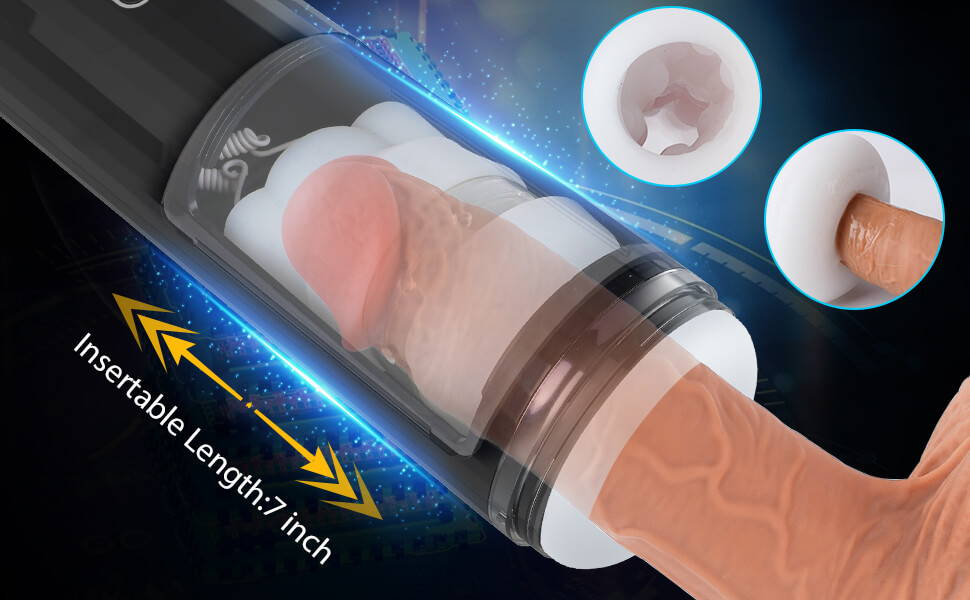 Discreet packaging for our privacy concern.
The sucking male masturbator cup will be shipped to you in unobtrusive, unmarked packaging. Before using your new masturbator adult toy for the first time, please disconnect the inner TPE sleeve and rinse it under water.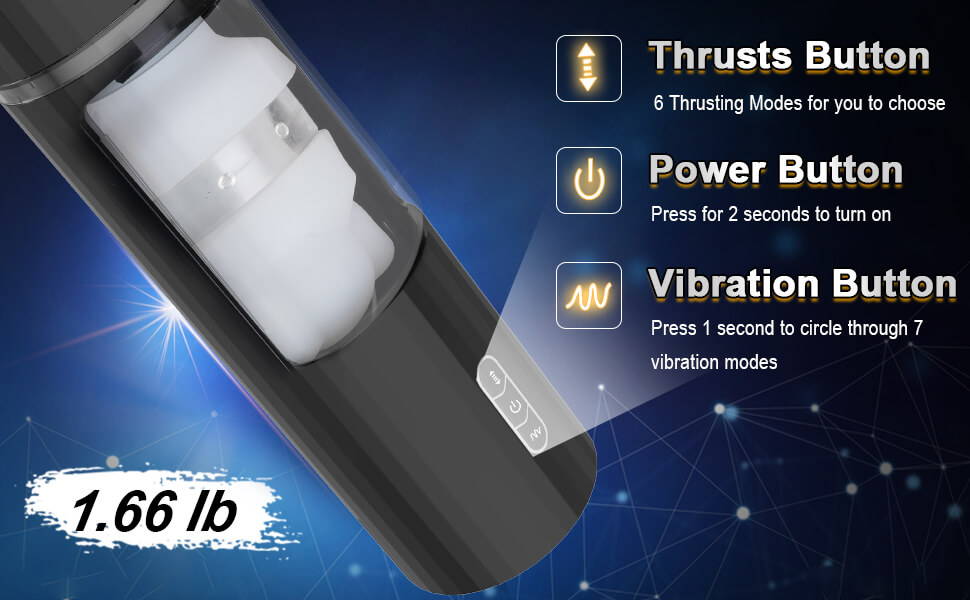 Rechargeable, so no batteries or cords!
This waterproof thrusting male masturbator is powered by a lithium battery and super-strong motor that offers tremendous sensations and countless pleasure combinations! There are no batteries to replace and no untidy power connections to get in the way of the action! Unlike regular automated strokers, which either spin around or stroke up and down, the sophisticated b*lowjob toy combines both actions for the most mind-boggling sensations ever devised.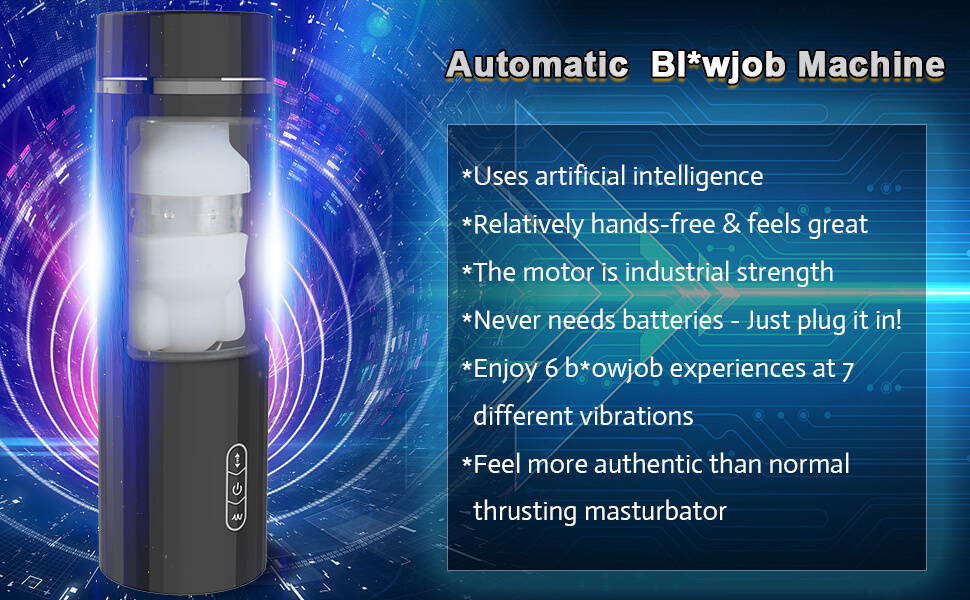 Automatic Blowjob Thrusting Male Masturbator With 6 Thrusts& Suctions 7 Vibrations Automatic Blowjob Thrusting Male Masturbator With 6 Thrusts& Suctions 7 Vibrations Automatic Blowjob Thrusting Male Masturbator With 6 Thrusts& Suctions 7 Vibrations Automatic Blowjob Thrusting Male Masturbator With 6 Thrusts& Suctions 7 Vibrations